Lymphatic Drainage Massage Adelaide
Recover Faster, Relax Deeper!
At The Recovery Hub, we offer holistic solutions that are tailored to your needs. In addition to our cryotherapy sessions, we offer air compression massages (lymphatic drainage massage) to help you recover faster and feel better. To ensure you get the optimal results, we provide the best, most advanced air compression massage equipment. How does it work? We use air compression boots to promote your body's natural response and provide instant relief for your muscles. The procedure aims to release toxins and metabolites from your body and eliminate soreness of the muscles caused by intense workouts or health issues. Compression and decompression work wonders for tense muscles as they provide instant relief and help speed up the recovery by triggering self-healing processes in your body.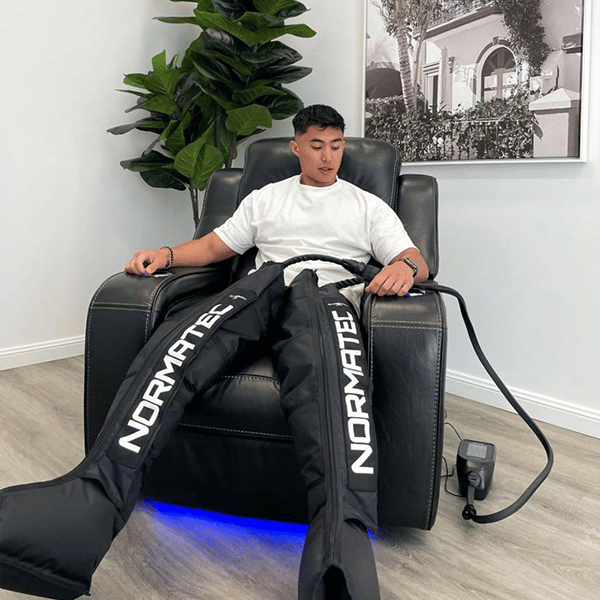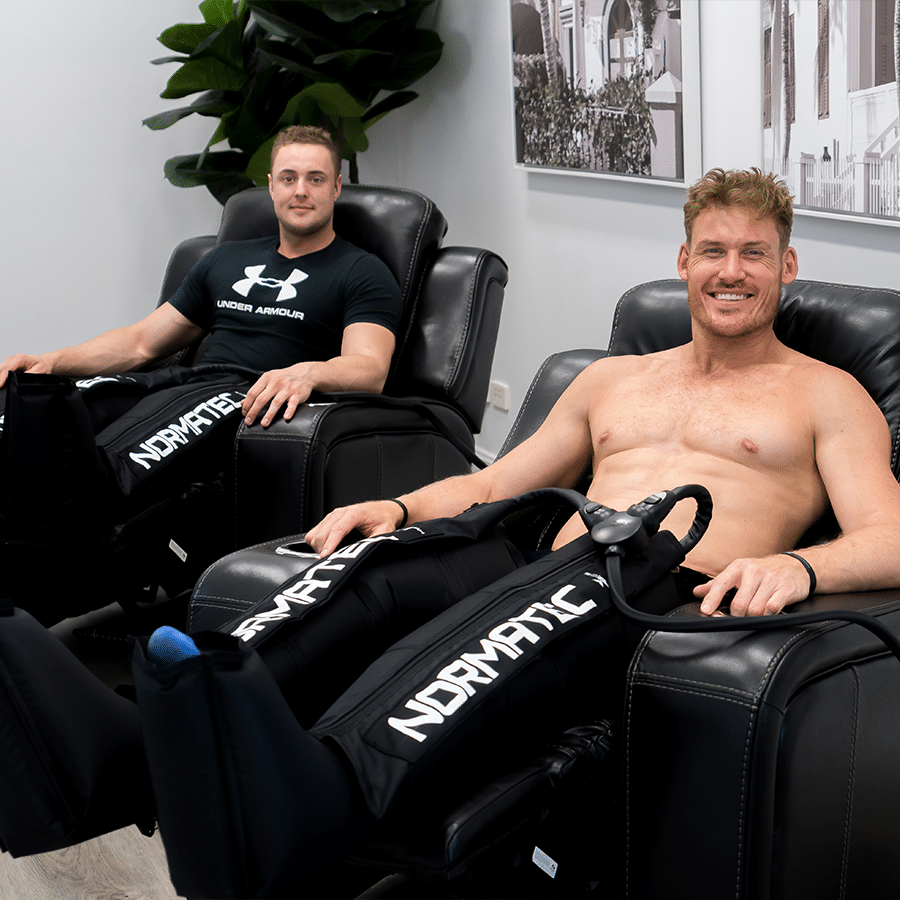 Feel Better in Just 30 Minutes
At The Recovery Hub, we use superior Normatec massage boots to deliver the best results. Compression and decompression therapy is ideal for athletes and sports enthusiasts who need instant relief as well as long-term effects. The procedure triggers blood circulation and self-healing to promote muscle recovery and alleviate pain. It works wonders for you in combination with a full-body cryotherapy treatment, and its key benefits include