BEAUTY, SLIMMING & ANTI-AGEING CRYOTHERAPY ADELAIDE
Use Cryotherapy to achieve healthier skin, a slimmer body, and a younger appearance!
Not sure how cryotherapy can help you look better and stay young longer? Our innovative cryotherapy equipment is efficient in stimulating blood circulation and increasing metabolic rates. This involves accelerated production of collagen and faster calorie burn to help you achieve a slimmer and toned body as well as a youthful complexion. Our signature cryotherapy facials can help you reduce fine lines and wrinkles while making your skin smoother and healthier. We also have slimming and body toning treatments that can help you eliminate cellulite and reduce weight.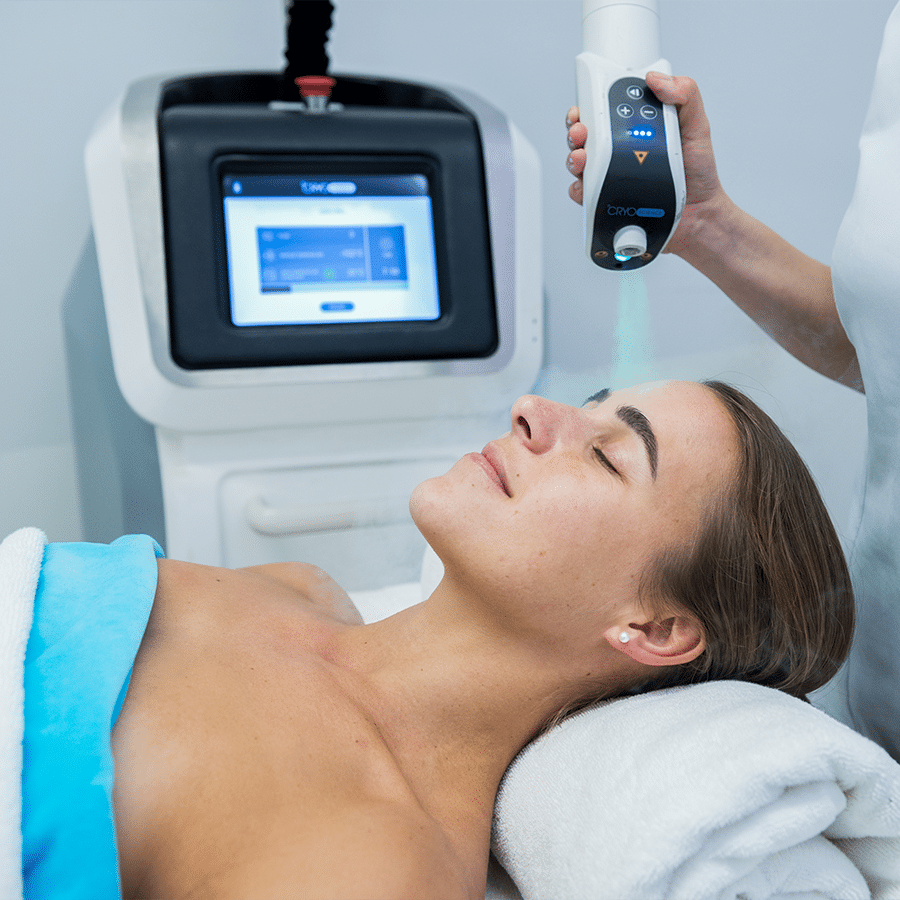 CRYOTHERAPY FOR ANTI-AGEING
We deliver stunning anti-ageing results with cryotherapy facials!
At The Recovery Hub, we offer °CRYO facials famously called the 'FROTOX'! The treatment is extremely efficient as it promotes rapid blood circulation and the production of collagen. When we expose your skin to sub-zero temperatures, you will experience a dramatic change and feel how your complexion is smoother, tighter, and brighter. Our treatments are designed to reduce wrinkles and fine lines without using invasive surgery, fillers, or injections. The procedure is pleasant, painless, and required zero downtime. The key benefits include:
cryotherapy facial adelaide
Look Younger After Our Non-Invasive Treatment
Our impactful cryotherapy anti-ageing and beauty procedure is painless and enjoyable while leaving you with a visibly smoother, younger, and brighter complexion. Experience an instant glow after just one anti-ageing treatment and let our cryotherapy specialists create a custom plan uniquely for you. Regular sessions will help you reap the long-term benefits of cool air therapy! Professional application of cryogenically cooled air is the best alternative to harmful chemicals and invasive treatments because it stimulates the natural regeneration of your skin by promoting blood circulation and collagen production.